March 8 rally in Dhaka, Bangladesh: Female members of the Australian Builders Labourers Federation march on International Women's Day 1975 in Sydney

The Silver Wattle is the symbol of the celebrations of Women's day in Italy. The first IWD was observed on 28 February 1909 in the United States following a declaration by the Socialist Party of America. Among other relevant historic events, it came to commemorate the 1911 Triangle Shirtwaist Factory fire. The idea of having an international women's day was first put forward at the turn of the 20th century amid rapid world industrialization and economic expansion that led to protests over working conditions.
By urban legend,[1][2] women from clothing and textile factories staged one such protest on 8 March 1857 in New York City.[3] The garment workers were protesting against very poor working conditions and low wages. The protesters were attacked and dispersed by police. These women established their first labor union in the same month two years later.

More protests followed on 8 March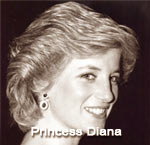 in subsequent years, most notably in 1908 when 15,000 women marched through New York City demanding shorter hours, better pay and voting rights[citation needed]. In 1910 the first international women's conference was held in Copenhagen (in the labour-movement building located at Jagtvej 69, which until recently housed Ungdomshuset) by the Second International and an 'International Women's Day' was established, which was submitted by the important German Socialist Clara Zetkin, although no date was specified.
The following year, 1911, IWD was marked by over a million people in Austria, Denmark, Germany and Switzerland, on March 19.[5] However, soon thereafter, on March 25, the Triangle Shirtwaist Factory fire in New York City killed over 140 garment workers. A lack of safety measures was blamed for the high death toll. Furthermore, on the eve of World War I, women across Europe held peace rallies on 8 March 1913. In the West, International Women's Day was commemorated during the 1910s and 1920s, but dwindled. It was revived by the rise of feminism in the 1960s.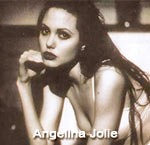 Demonstrations marking International Women's Day in Russia proved to be the first stage of the Russian Revolution of 1917.
International Women's Day was declared as a non working day in the USSR "in commemoration of the outstanding merits of Soviet women in communistic construction, in the defense of their Motherland
during the Great Patriotic War, in their heroism and selflessness at the front and in the rear, and also marking the great contribution of women to strengthening friendship between peoples, and the struggle for peace. But still, women's day must be celebrated as are other holidays."